Crossware's Preview Signature feature allows you to see what signature will be applied to your email, before you send it.
The signature can be seen in the sidebar preview pane alongside your email text in Outlook.
Your signature is applied according to the unique configuration that you set up in the Signature Designer.
Preview Signature is not editable, if you would like to make any changes to the design or configuration of any signature, please do so via the Crossware Mail Signature Designer in your browser.
You can also specify who has this feature enabled (grant access to certain users or groups) within Crossware Mail Signature.  
Ensure you have configured your Microsoft Tenant to allow Preview
To activate the Preview Signature feature, you'll first need to ensure that you have enabled the Crossware Preview Signature Add-in in Microsoft 365.
See our article
How to Setup Dynamic Signatures.
Check that the Preview add-in is visible in Outlook
Once the add-in has been enabled for your users, they should see the Crossware Mail Signature Preview Signature icon

in their Outlook and Outlook Web Access (OWA) client menu ribbon.
You can find the icon in these locations in Outlook 2016 and Outlook Web Access (OWA):
Outlook 2016 Client

Outlook Web Access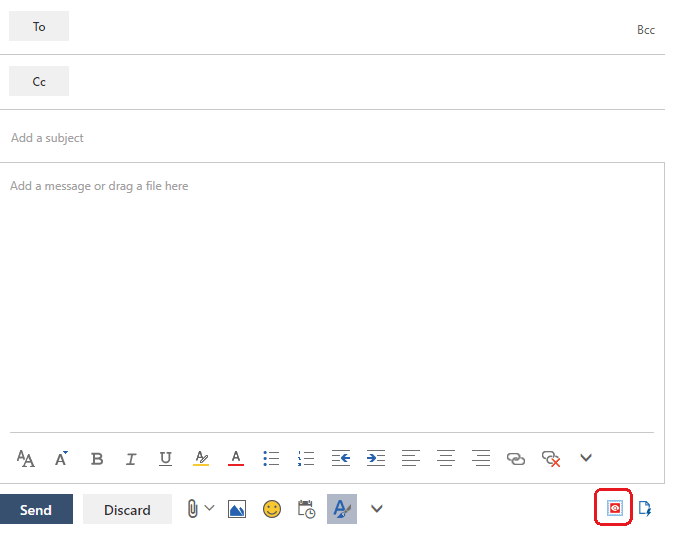 Previewing your signature in Outlook
1. Create a new email in Outlook by clicking
New Email
 in the ribbon menu (Outlook 2016 client), or clicking
New
 in OWA.
Outlook 2016 Client

Outlook Web Access

2. To preview your signature click
Preview Signature
 icon, the correct signature will be shown in the preview pane exactly how your recipient will see it.
3. If you have changed anything in the email, make sure to click the
Refresh Signature
 button to see the most up to date signature.
E.g. if you have set up rules to specify a different signature for internal or external recipients, when you change the email address in the To field, you will need to click Refresh Signature to ensure the signature preview is updated.
Pin the Preview Signature add-in
We recommend that you pin the Preview Signature add-in to ensure that your preview panel appears in all new emails without having to click the icon each time.
1. Click on the
Pin
icon to pin the
Preview Signature
pane.  
NOTE: The pin feature is available in Outlook 2016 and Outlook Web Access (OWA) only. It is not available for any previous versions of Outlook.