NOTE: you will need to already have Crossware Mail Signature set up in your Microsoft 365 environment before setting up and using our Sent Items Feature.
If you have already set up Sent Items, proceed to the second section
Assign Users and Groups.
Activate the Sent Items Feature in Crossware Mail Signature
1. Access Crossware Mail Signature and log in:
Make sure that you sign in / are signed in as the Global Admin of your Microsoft tenant (the one associated with your Crossware Mail Signature account).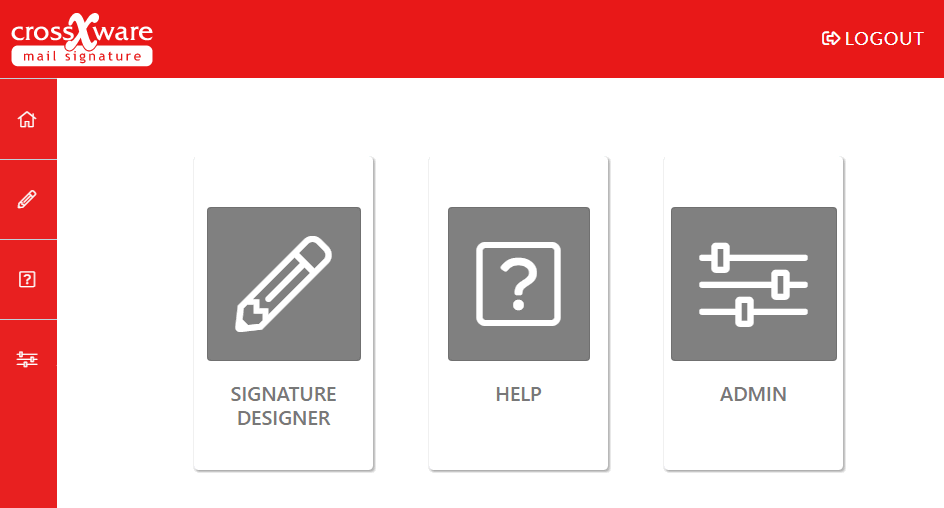 2. Go to the "Admin" section of the portal.

3. Click on "Sent Items Configuration" under the Outlook section.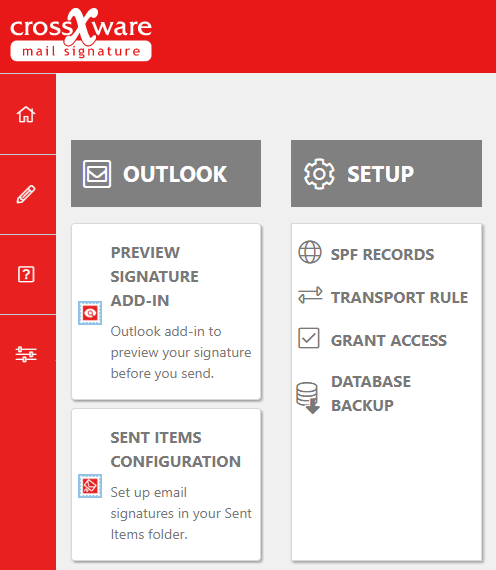 4. Click the Set up Sent Items button.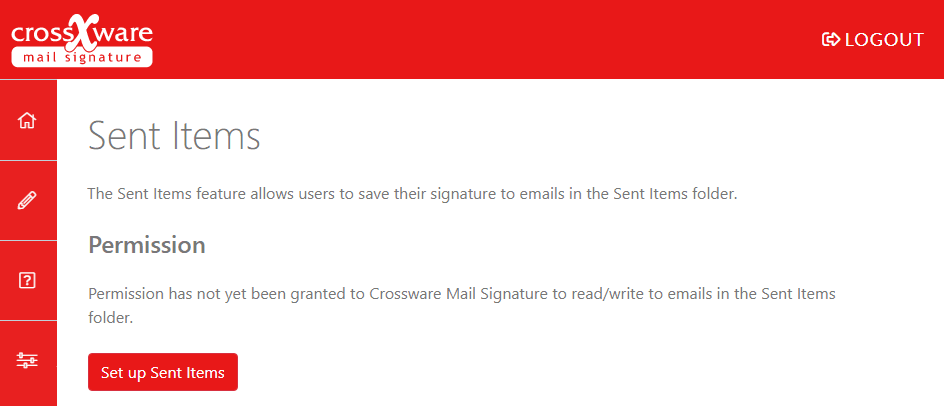 5. A dialogue box should pop up requesting that you accept the application key: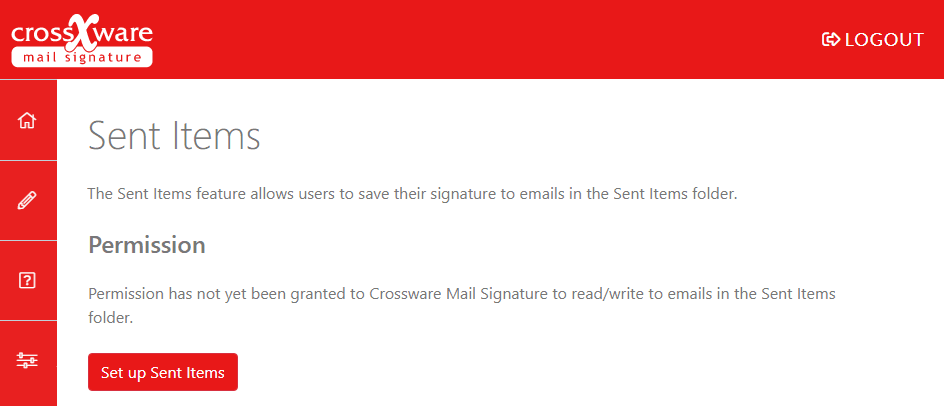 6. Pick the Microsoft account that you'd like to accept the application key for.

7. You will see the list of Crossware Sent Items permissions that must be accepted to use Sent Items.

Read through these permissions and click "Accept".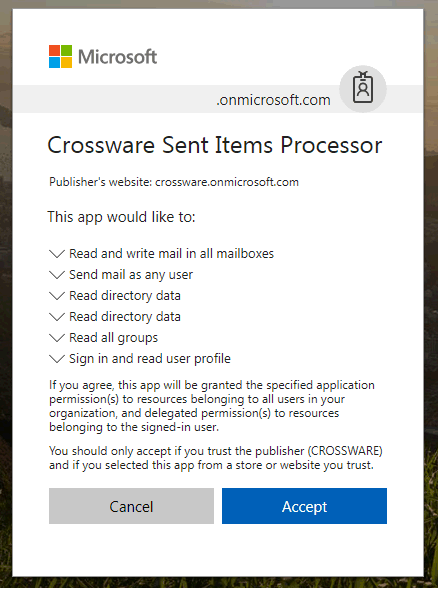 NOTE: If you do not see the permissions dialogue as above, this step has already been completed by someone in your organisation.

8. You should see confirmation text Setup complete - access has been granted.


9. Your page will automatically refresh and display the Sent Items section with a permission granted confirmation.
Assign Users and Groups
Now it's time to choose which Users and Groups in your organisation you would like to activate the Sent Items Feature for.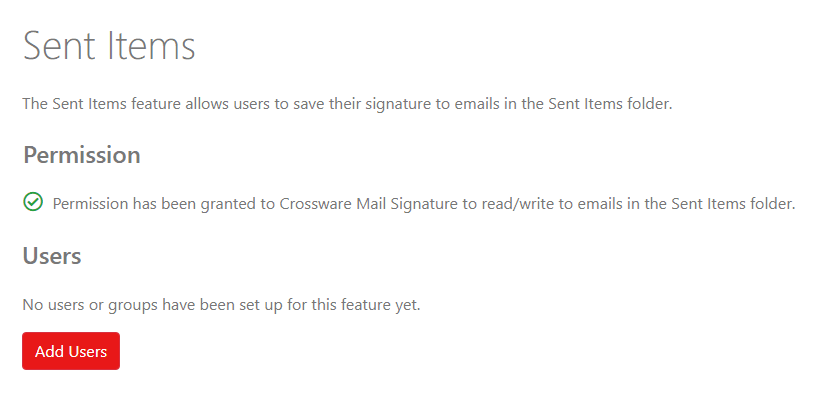 10. Click Add User or Group.


11. Type in the name of each User and Group from your Azure Active Directory Admin Center that you want to enable the Sent Items feature for. You can also add Sent Items for email addresses outside of your Active Directory.
Click the correct name from the suggestions drop-down. Then click
It may take a moment to find this user or group, please wait for the name to appear in the list.


12. Close the dialogue box, your page will reload showing all Users and Groups with Sent Items applied.

13. If you want to add more users, or delete users from the list, click the "Manage Users" button.
Delete users: click the checkbox next to the User or Group you'd like to delete then click the red Delete.

The Sent Items Feature has now been successfully set up in your Crossware Mail Signature account. Signatures will now be applied to emails in your Sent Items folder in Outlook.