Licenses

The application supports multiple license keys.
 
Installing a license

To install a new license please follow the steps below:

1. Click on the License link in the Admin section of the Navigator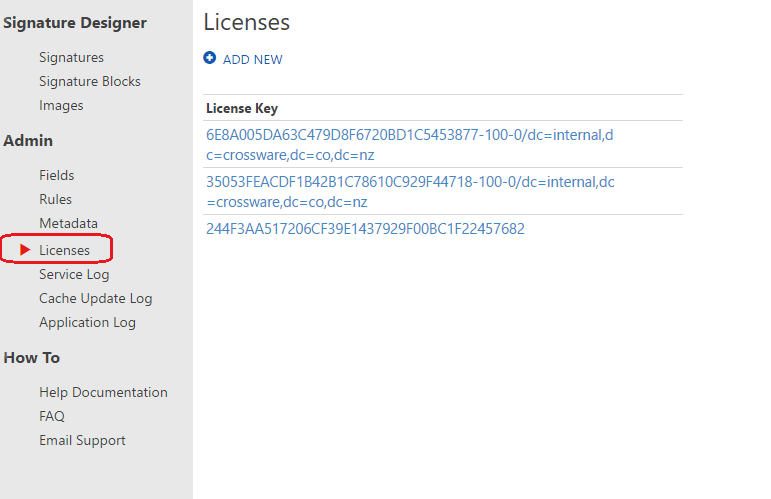 2. Click on the link for the License
Click on the EDIT button and replace the license key


3. Click SAVE to save the new license key.

4. Click on the Server Log link in the Log section. The new licence should now show in the license used column.



Each license is processed in order until a valid license is found.
 
License Validation

The license status is visible at the bottom of the Home Screen. There is an option to provide a more detailed view of the license status on all servers, to the right of the license status.
 
Home Screen License View
On the Home Screen, an overview is provided to show if there are any errors.

If there are no license warnings, the license status will show OK.

If there are any errors or warnings, the following will be displayed



Detailed License View
The full license information can be displayed by clicking on the License Details button.