The Transport Agent must be installed on your Microsoft Exchange Servers.
 
Welcome Screen

Click Next on the Welcome screen.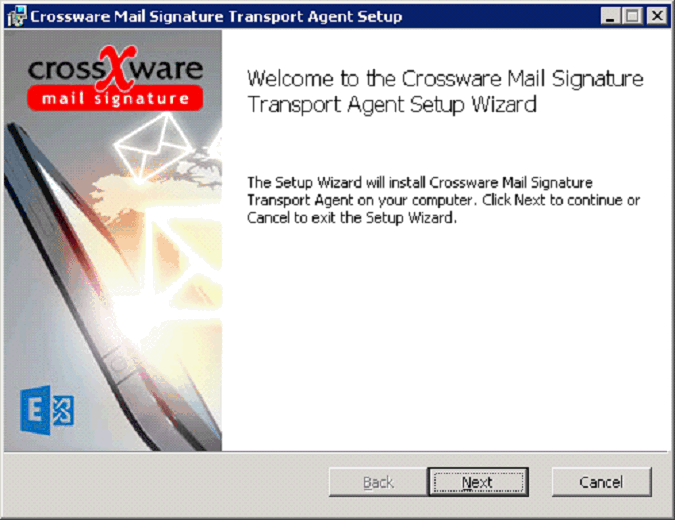 Database Connection

Select the SQL server and database created during the installation of the IIS Site.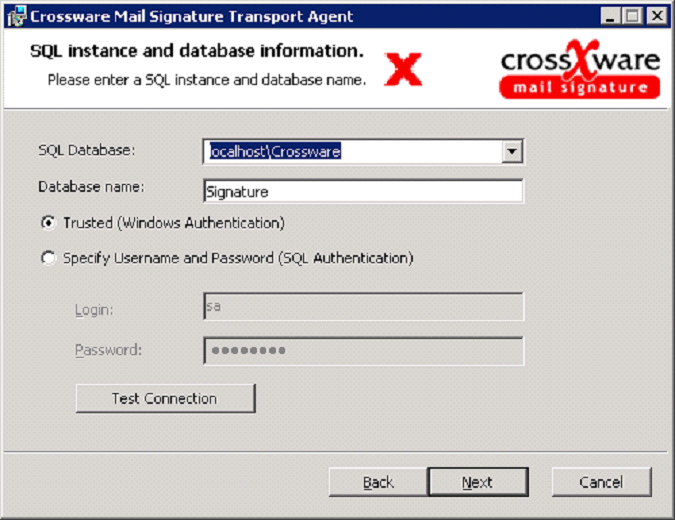 Exchange Server Version

The installer should automatically detect the version of Exchange.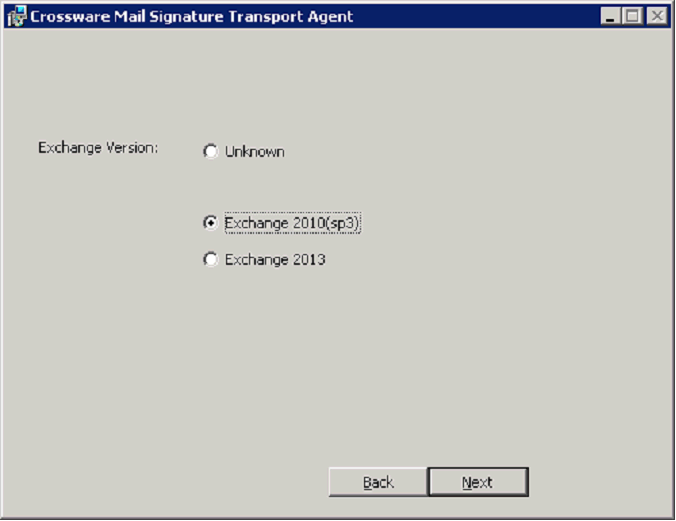 Ready to Install

Click Install to install the binaries and register the Transport Agent with Exchange.
 
NOTE: The installer will stop and restart the Transport Service during the installation.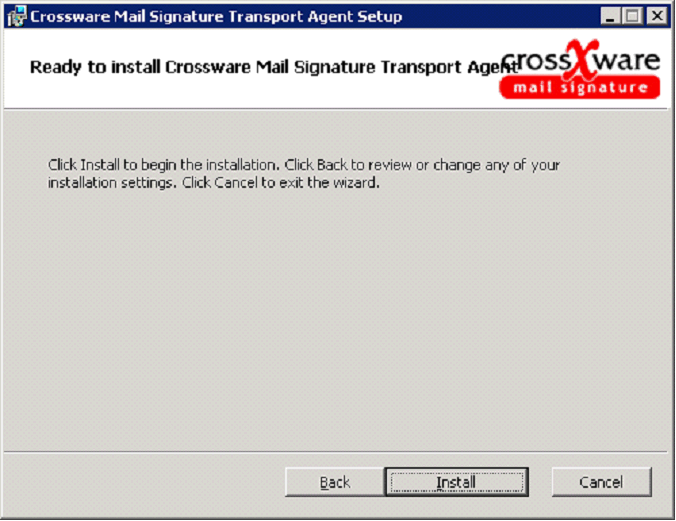 Once the Transport Agent has been installed and Transport Service restarted, a record will be created in the Logs view.