Many clients would like to continue using a signature inserted locally in Outlook and have the Legal Disclaimers and/or advertisements added only to emails that are for external recipients.
 
Set up the External Signature

To append signatures to external emails only, a configuration which "uses sub-signatures only" needs to be created, as the signature will be applied by a sub-signature.

This involves the following steps:
 
1. Create & publish* the sub-signature which will apply to emails sent by traveller only

2. Create a signature configuration and link the Traveller sub-signature to it
 
NOTE: The sub signature needs to be published before it can be used by the signature configuration.
Create a Sub-signature Configuration

This sub-signature should have the same signature configuration as below. The Selection is set to "External Users".

Add the external signature (e.g. disclaimer) in the signature fields: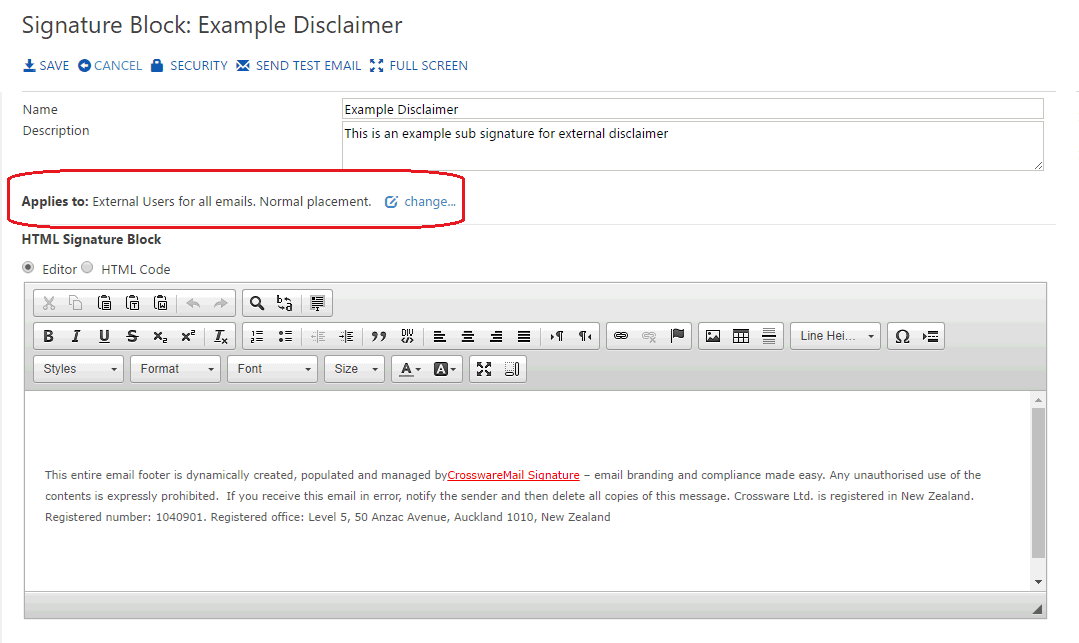 Create the Server based Signature Configuration
The group used should be the same group used in the Local Signature configuration
On the Additional Options tab, set the Configuration to Use sub signatures only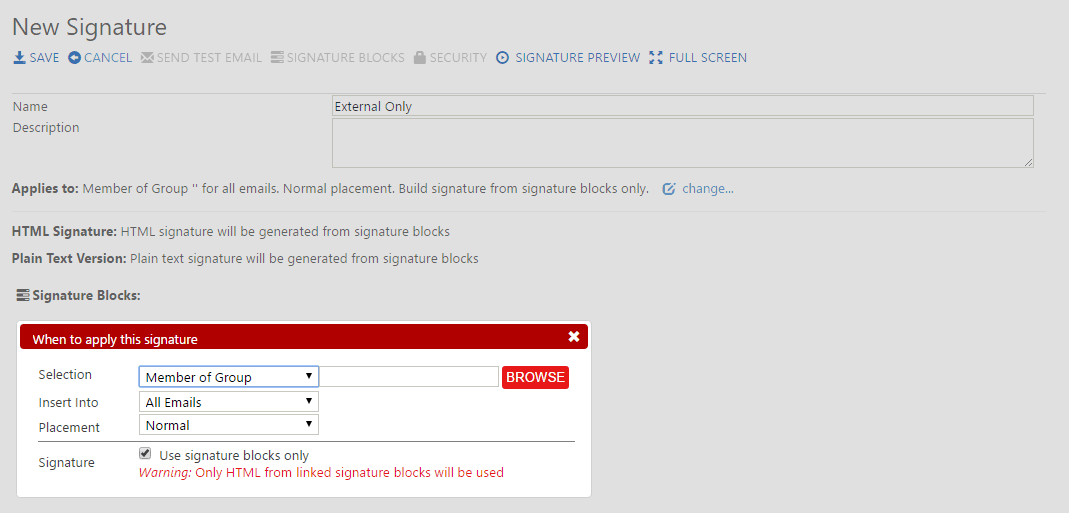 Link this signature configuration to the Sub signature using the Signature Blocks button.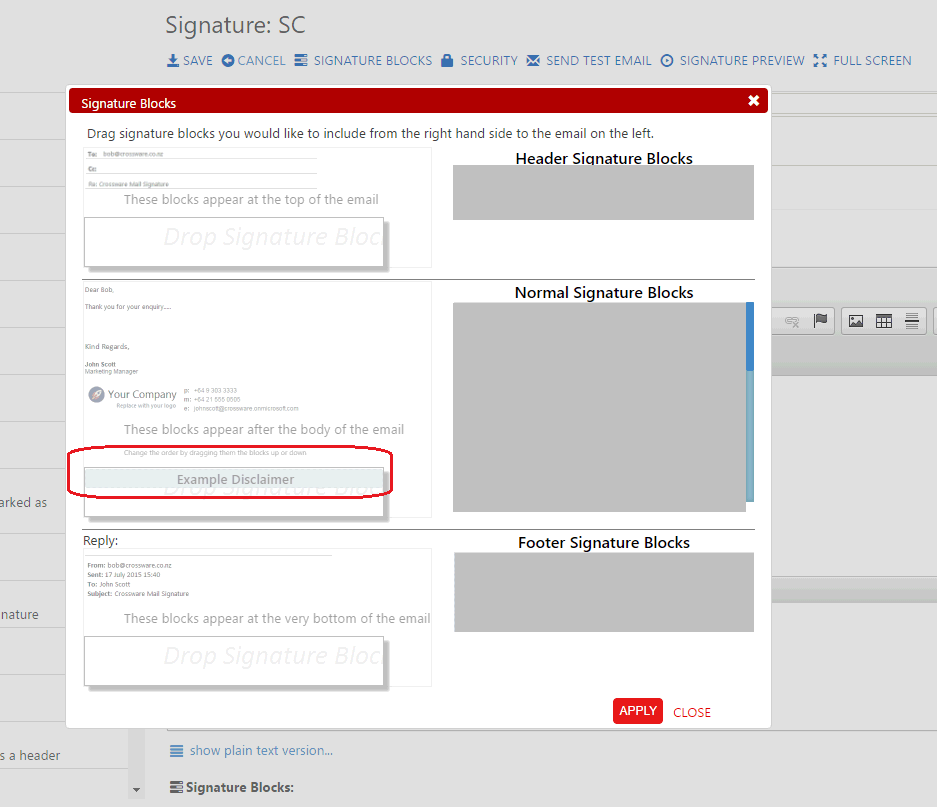 Only emails which have an external recipient will now get the additional sub-signature appended.