Prior to this improvement, when a local Rich Text signature was issued, it was copied into the users Calendar Profile by the esig addin task.
Since Calendar Profiles are cached once opened on a Notes Client, changes to the server copy was not reflected until the Notes Client was restarted,

If the user modified their mail setting before the updated copy was reloaded, all changes were lost.

This changes adds an additional setting to the Local Signature configuration to allow administrators to send a notification email that contains a button which will copy the updated signature from the esig.nsf database into the users Calendar Profile. Since the client is performing the update that changes take place immediately.

The new option can be enabled on the Local Signature Configuration.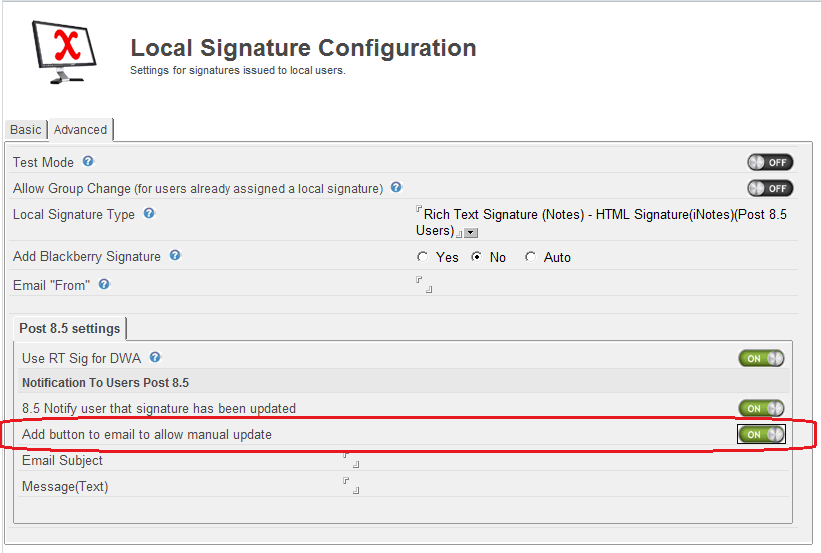 This improvement was added in V4.02