When an email is sent to an internet address (nn@domain.com) it can be sent to the server in either a Rich Text format or in a MIME Format (Multipurpose Internet Mail Extensions), depending on the setting within your Notes Client.

For the email to be delivered to an internet address it must be sent in a MIME format. Therefore if the email originated in Rich Text format the server must convert it to MIME format.
 
Settings for the Lotus Domino server and Lotus Notes client

Client Settings
The setting in your Location Document determines whether emails addressed to Internet Address are sent in Rich Text or MIME from the client to the server.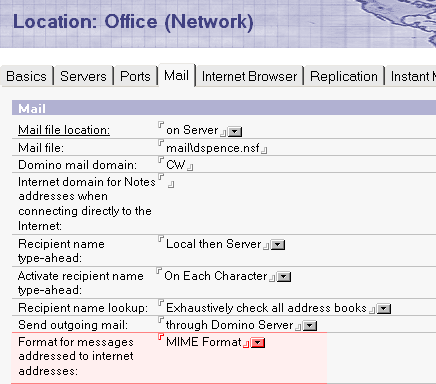 Server Setting
The setting in the Configuration document on the server informs the server how it should convert Rich Text emails into MIME.