Modify an example signature configuration

The fastest way to getting a signature configured is to use one of the existing example signature configurations.

a. For example, open the Crossware Mail Signature configuration database (esig.nsf). From the Signature Configuration view and double click on the Template 1 configuration document.

b. Change the logo and fonts for the signature

Delete the Crossware image and from the action menu create picture and select an image containing your company logo.

Be sure to size the image first in an application such as photoshop to reduce the image size.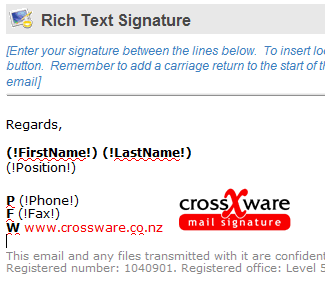 c. Change the fonts, colours address information and the website URL in the link.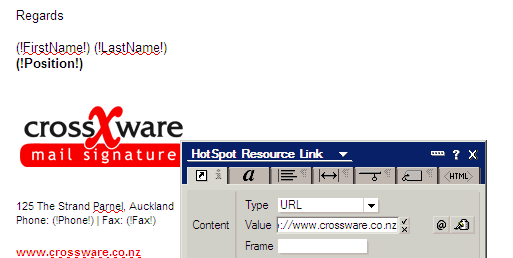 d. Save the configuration.
 
Test the configuration

Send some test messages in Rich Text and HTML to see how the signature lookups.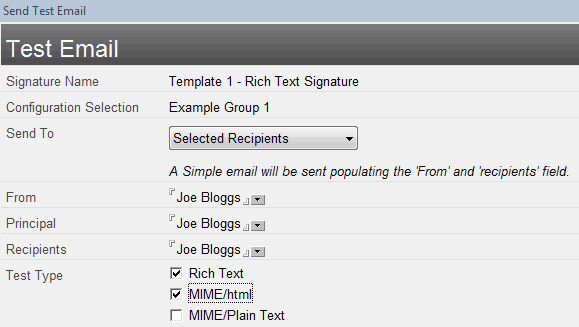 Assign yourself a signature

You can assign the signature to yourself for testing purposes. Only you will get the signature.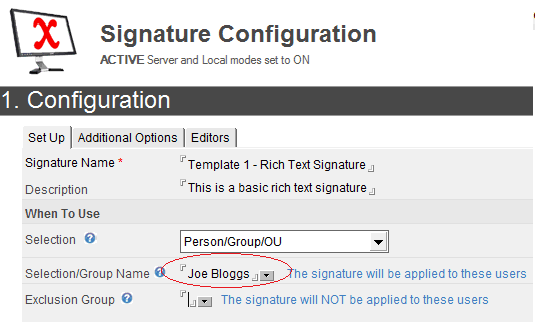 Assign signature to a group of users

Once you are satisfied with the signature you can change the Selection to a group in the address book to assign to multiple users.