Prior to this improvement, there was no way to determine which users were assigned a signature during license validation.

This change allows the information to be logged to the domino server console.

To show the assigned configuration during the license check the following command can be used.

load esig showuser

This will shows the following on the server console.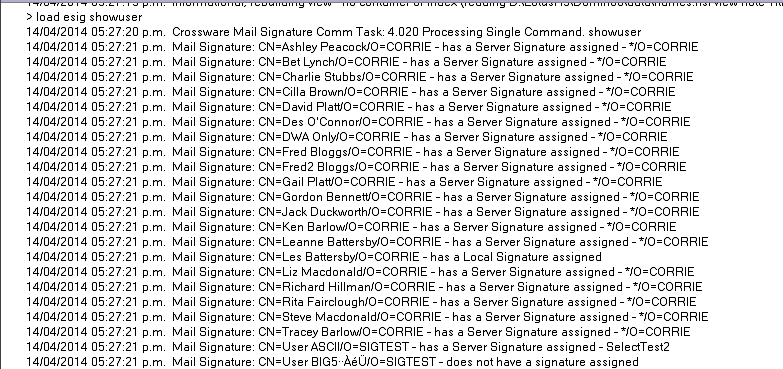 This improvement was implemented in V4.02.