STEP 1

Go to the Crossware Mail Signature portal: https://portal.crossware365.com/

Complete the deployment step in the onboarding process but DO NOT continue to the Connect stage. 
 
STEP 2: Create Group
Log into your Office 365 Admin Portal using your Office 365 login credentials. You can access this at https://admin.microsoft.com

You will be creating a group:
One of type Security with the name CrosswareMailSignatureAdmins

(Users in this group will be able to configure Crossware Mail Signature)

See the following screenshots

Create CrosswareMailSignatureAdmins group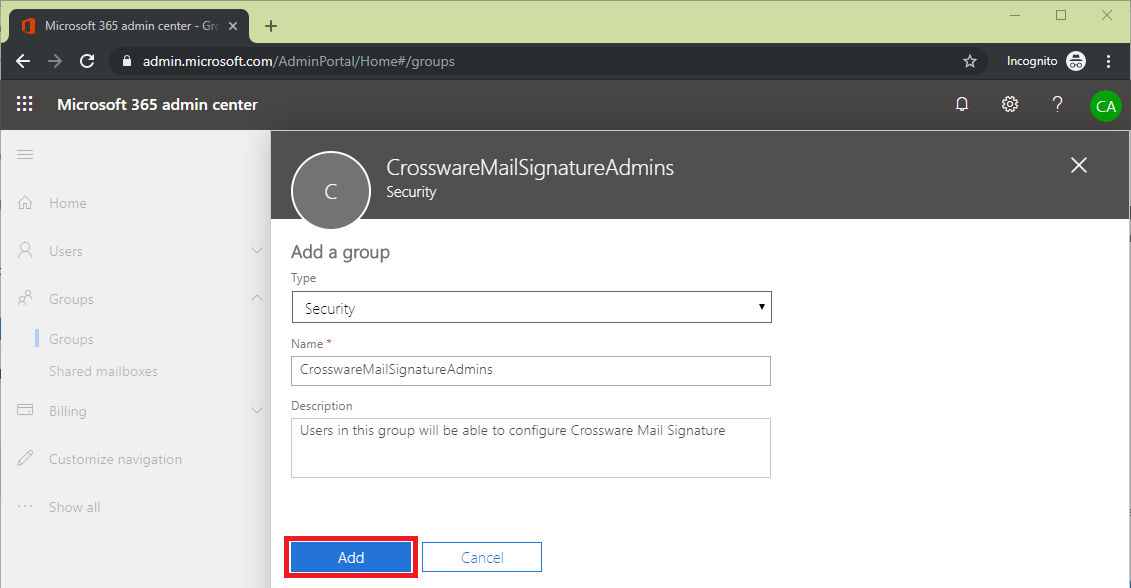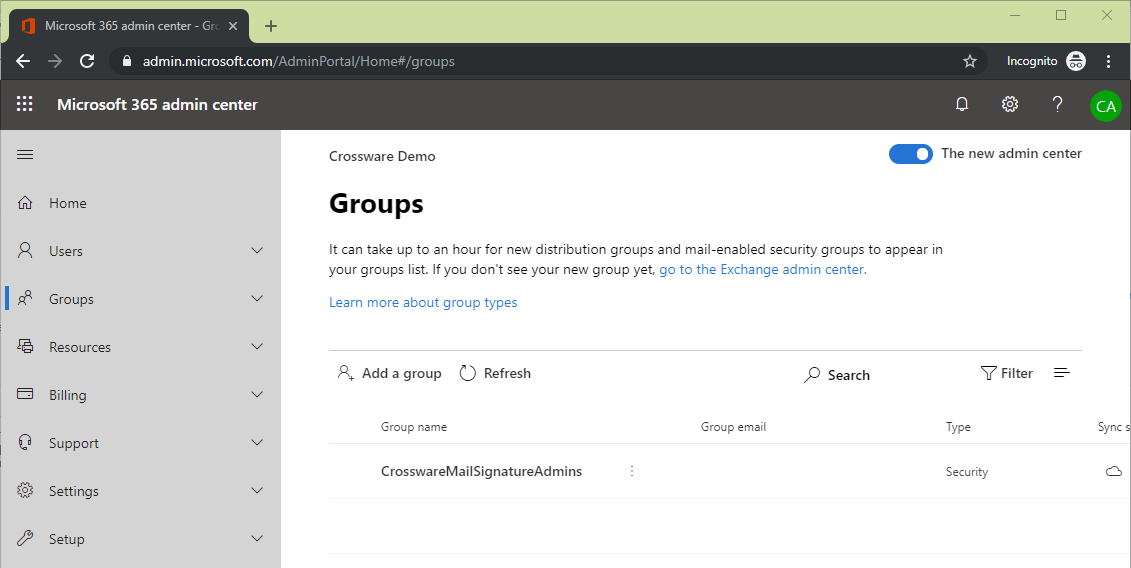 STEP 3
STEP 4 
STEP 5 
Go to Crossware Mail Signature
Portal
>
ADMIN
>
MANAGE FEATURES 
and enable 
Signature auto insert 
by assigning the feature to all users  or a selected user / group: 
https://portal.crossware365.com/cms/admin/feature-flags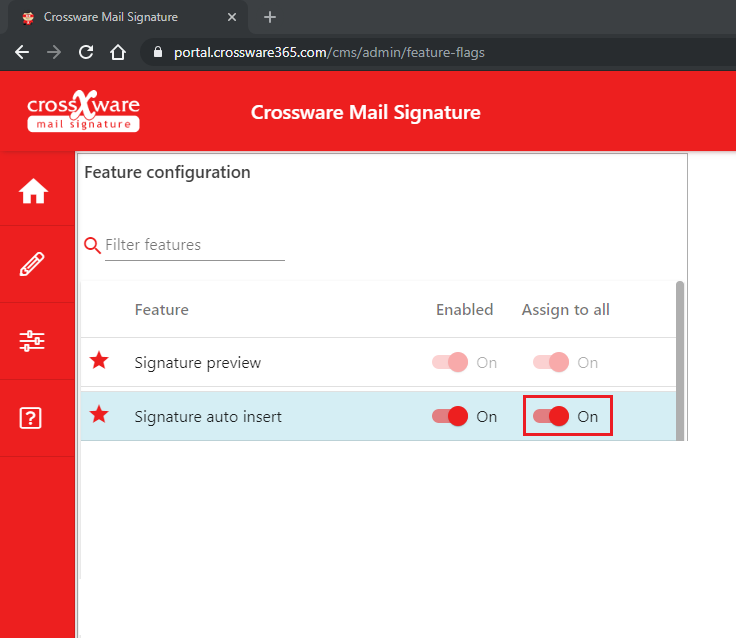 IMPORTANT NOTE: The SEND TEST EMAIL function in the Signature Designer will only work for internal email addresses (i.e. email domains within your Microsoft tenant). This is because the Transport rule and connectors have not been configured.