NOTE: Applies to Crossware Mail Signature for Microsoft 365

We have developed another World-First.
This time, it is the ability for users to see what their Email Signature will look like without the need for an add-in or any set-up. 
It enables users to check their details are correct and ensure they are using the correct Email Signature. 

Users can access Dynamic Signatures - Viewer  via a simple URL which can be sent via Email, published in Microsoft Teams, posted on an intranet etc.
To start using this tool, follow the below instructions: 

1. Go to the following URL:
https://me.crossware365.com


2. Login using your Microsoft 365 credentials.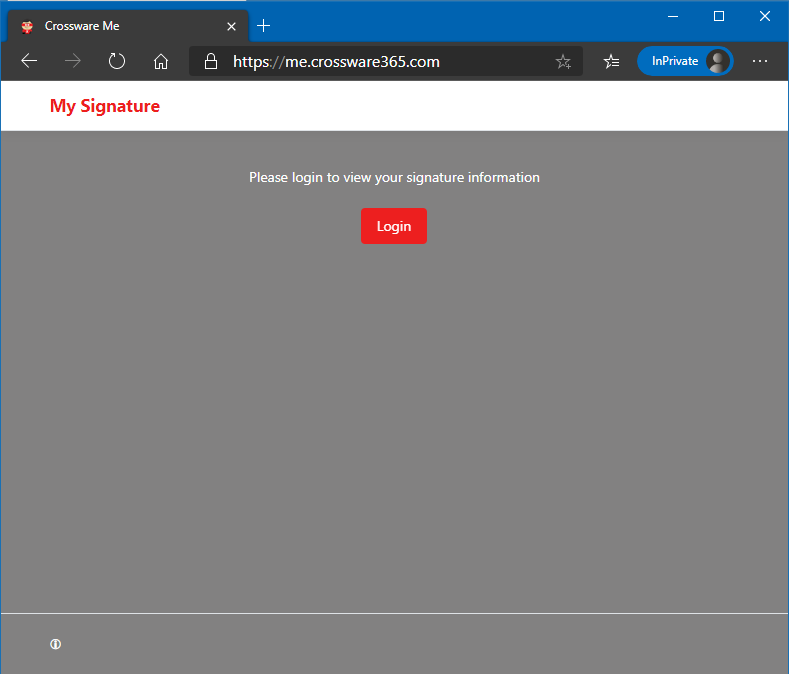 3. You should now be able to see your Internal and External Signatures, respectively.