Scenario
You have multiple email domains set up within your Tenant:  
admin@crosswaredemo.com
admin@paperface.com
Your signature configuration is selected for one of the above.
Or your user account is "
admin@crosswaredemo.com
" but your email address is "
admin@paperface.com
"
Messages sent out with this configuration may have erratic results when appending a signature.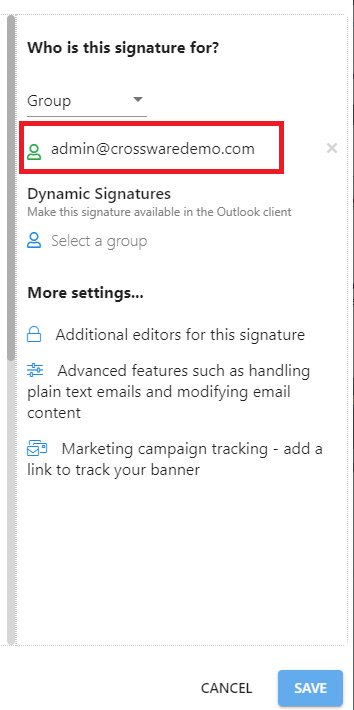 Solution
1. 
Create a Group
 via your
M365 Exchange Admin Center
2. 
Add users
 to the specific 
Group
3. Use this Group in the "
Who is this signature for?"
 field for the special Signature Configuration you have created.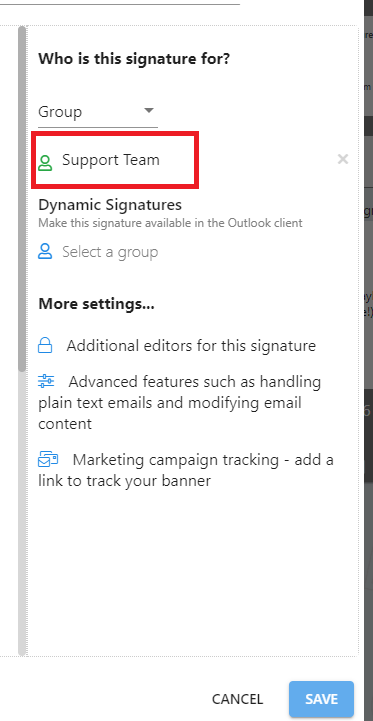 Then, when this Group is used within a Signature Configuration, Crossware Mail Signature will go through each member of the group and look at all the different mail combinations for that user.