Question
How do I update my signature's cache?
Solution
1. Log into Crossware Mail Signature and click on "Admin" in the sidebar menu.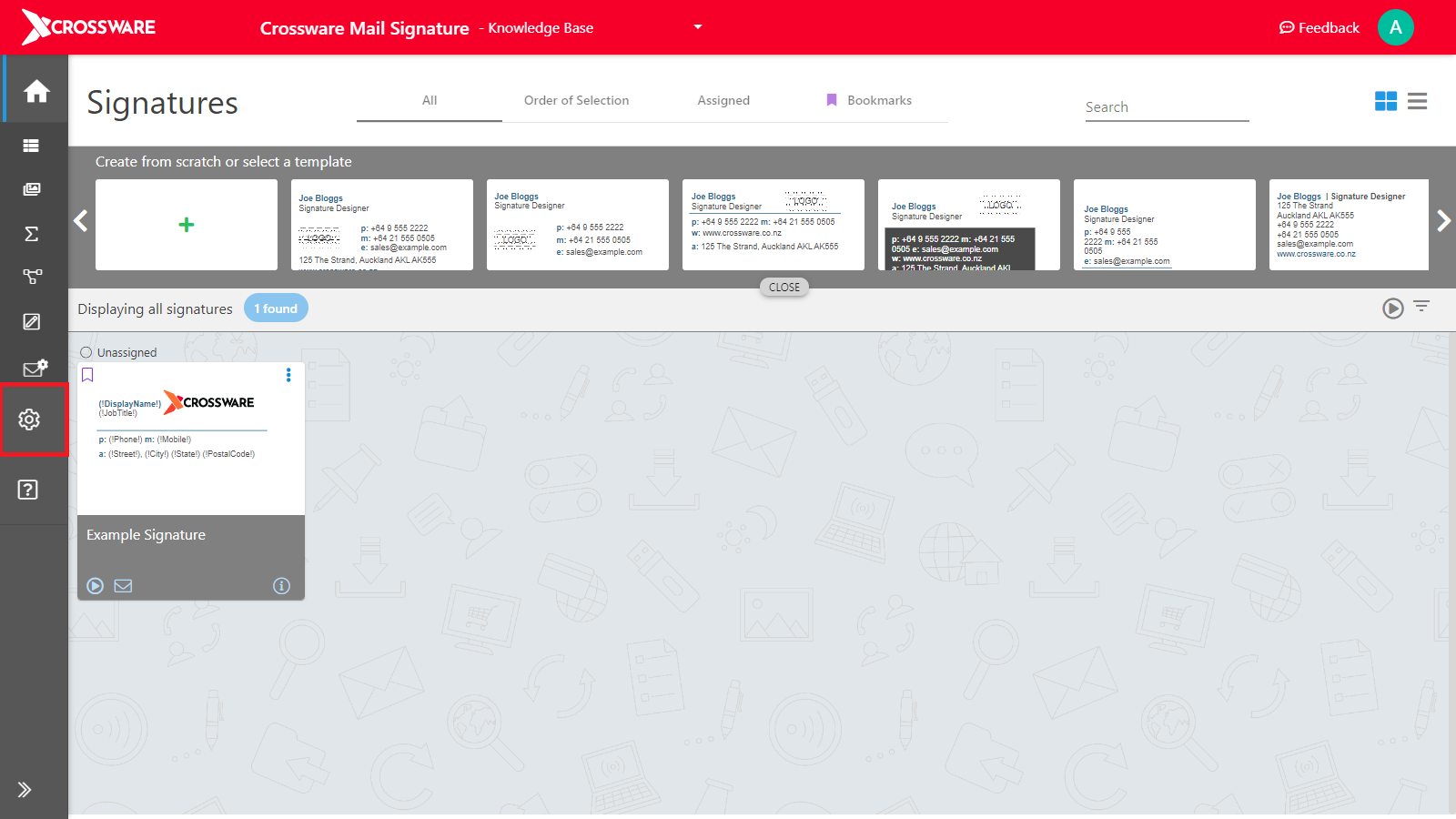 2. Click on the "Service Status" option.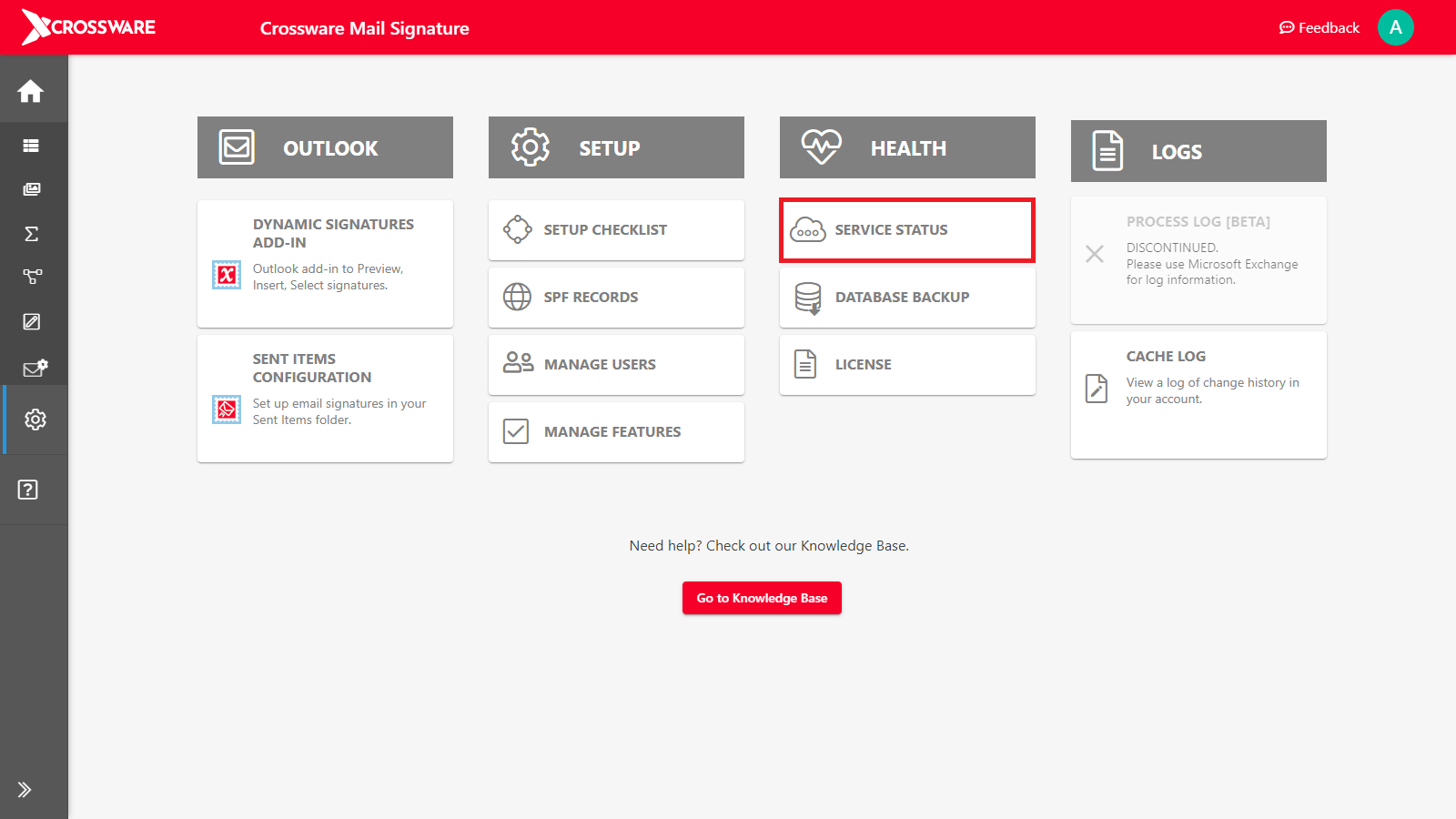 3. Click on the deployment/s available.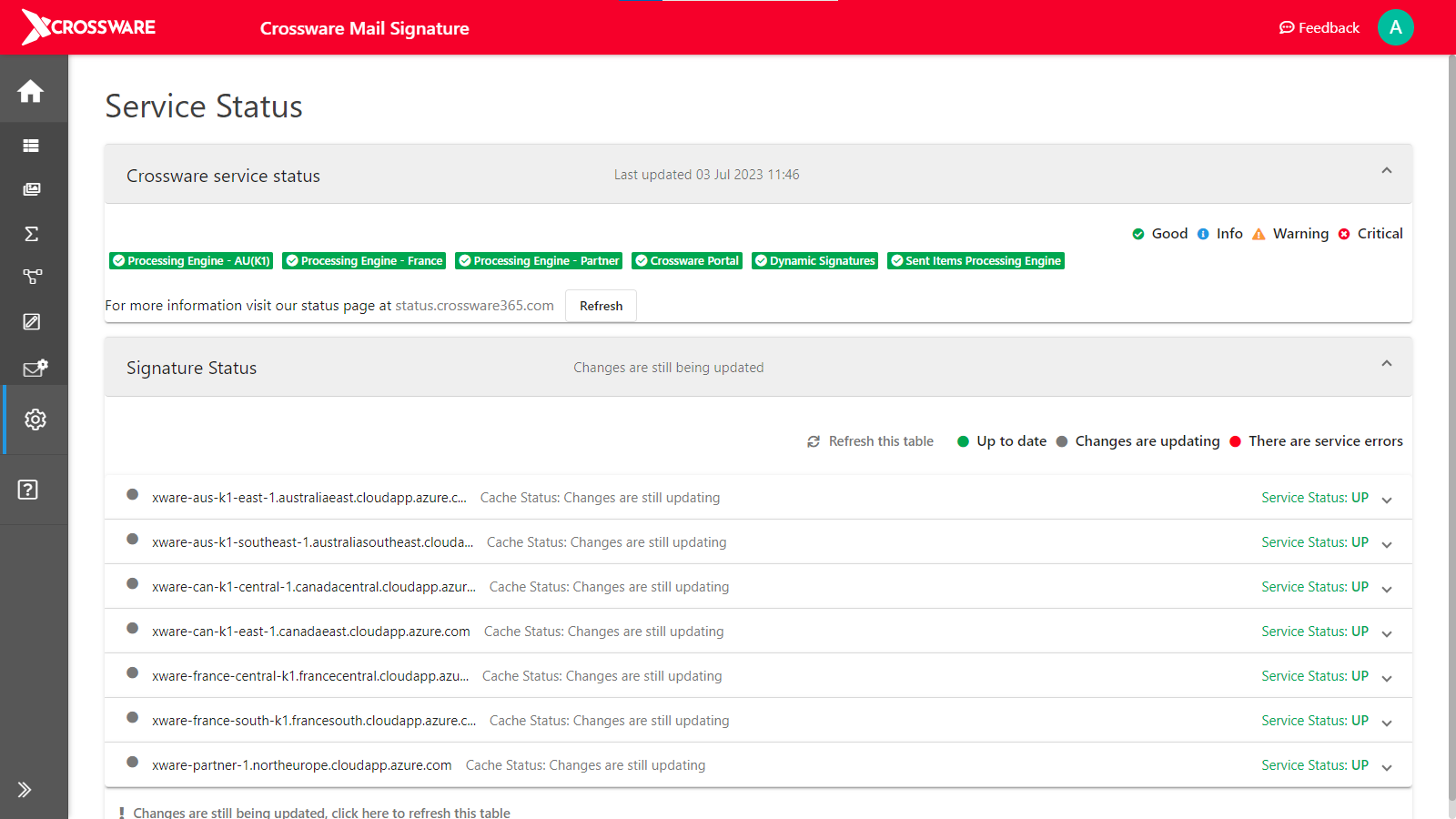 4. Click on the "FORCE CACHE REFRESH" button.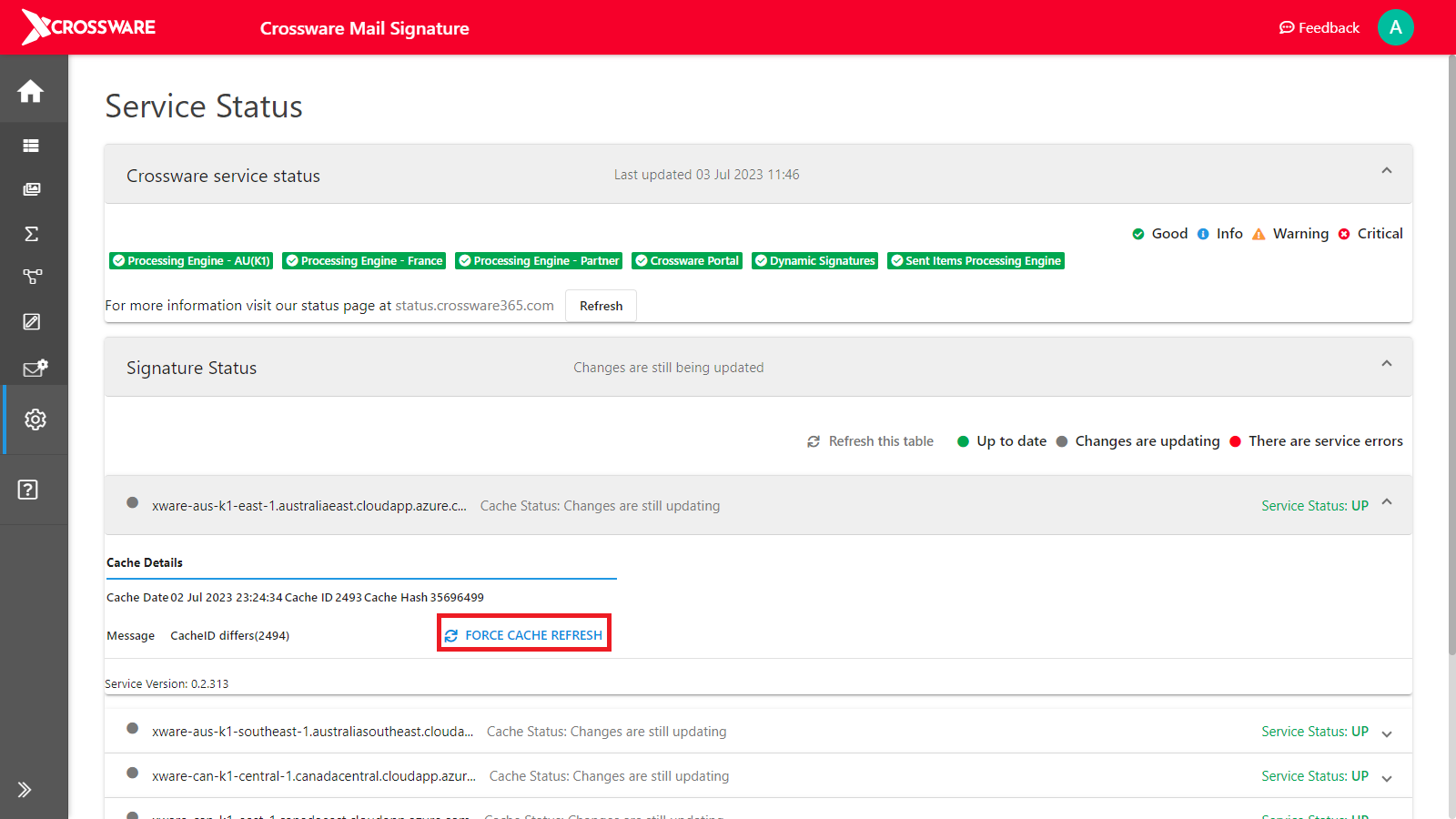 NOTE: The button will not appear if the cache has already been updated.