Install the Software
1. Install SQL Express

2. Install the IIS Site

3. Install the Transport Agent on an Exchange Server
 
Modify an example signature configuration

The fastest way to getting a signature configured is to use one of the existing example signature configurations.

A. Open the Crossware Mail Signature configuration site

e.g. https://IISServer/MailSignature. You will need to log on with your Windows User-name and Password

From the Signature Configuration > Signature link, open the "Example Signature 1" Signature configuration.
B. Click on the SEND TEST EMAIL button and confirm that the test emails contain a signature.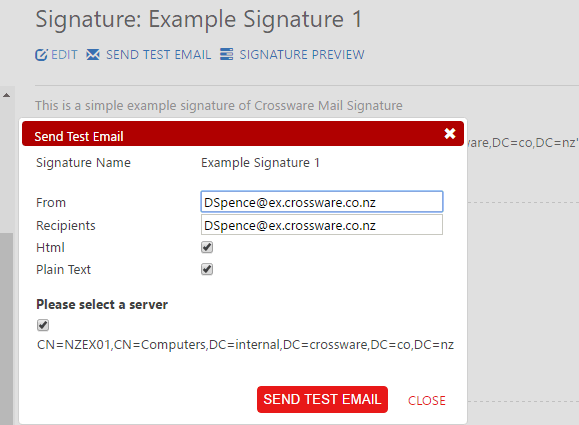 C. Click on the EDIT button to put the document into edit mode.
 
(If you do not see the EDIT button, you will need to add a new group to Active Directory called "CrosswareMailSignatureAdmins" and add yourself to that group).

(see Installation for details of the Active Directory groups which have access)
 
D. Change the fonts, colours, address information and the website URL in the link.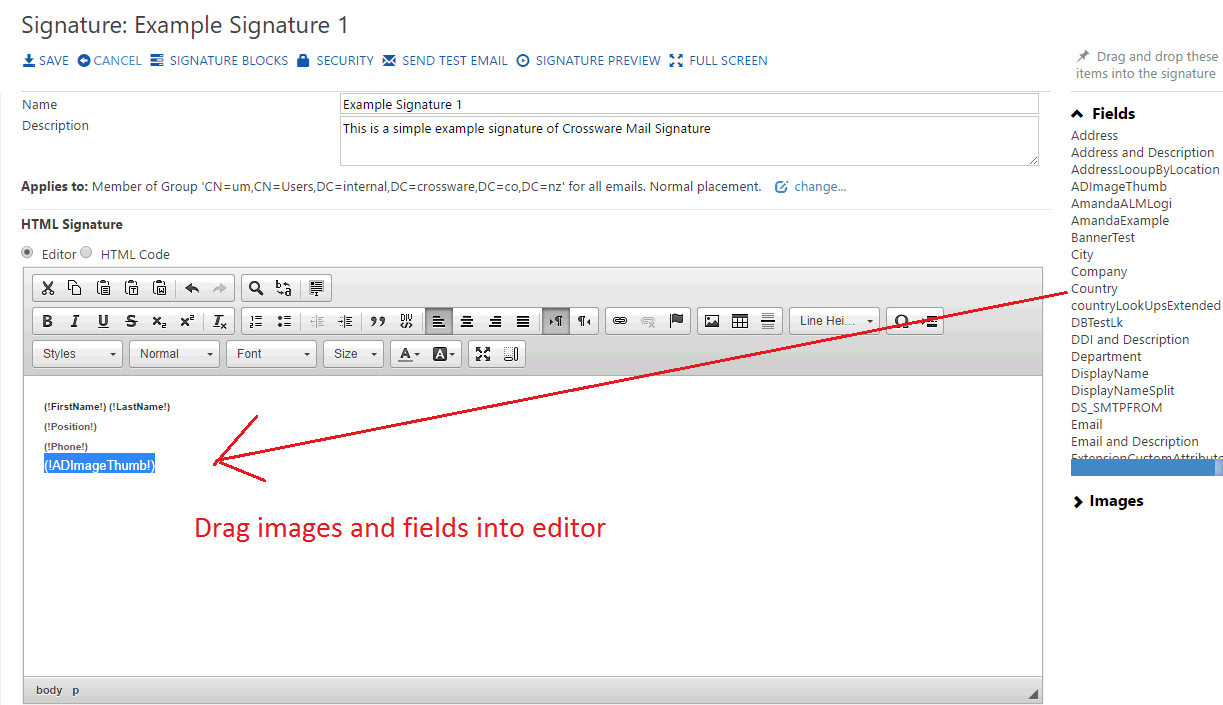 E. Save the configuration.
 
Test the configuration

Send some test messages in HTML and Plain Text to see how the signature looks.

Or

Use the Preview function


Assign yourself a signature

You can assign the signature to yourself for testing purposes. Only you will get the signature.



Assign signature to a group of users

Once you are satisfied with the signature you can change the "Selection" to a group in the address book to assign to multiple users.