The LDAP Configuration document contains the connection setting to an external LDAP Directory.

Since LDAP lookups rely on network connectivity, you may want to set up the User Cache for LDAP Lookups.

The example below to a connection to a Sun One directory server: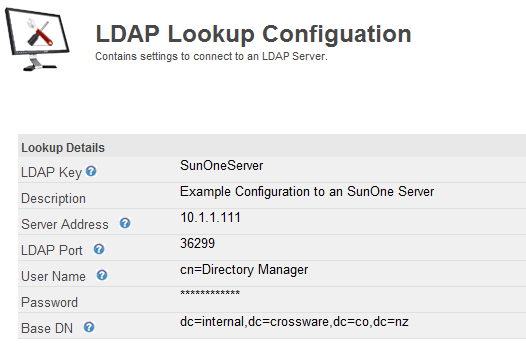 This example shows a connection to an Active Directory Server: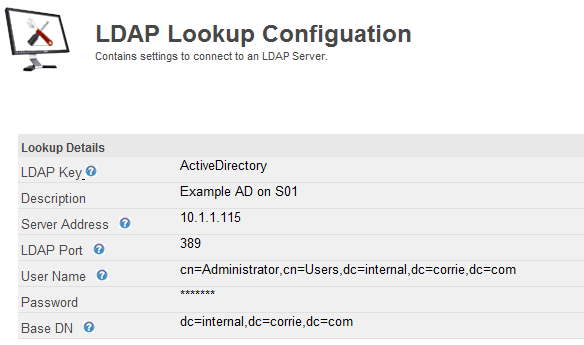 LDAP lookup configuration settings
LDAP Key
A unique key for this configuration document.
 
Description
A free text description.
 
Server Address
The address of the LDAP Directory.
 
LDAP Port
The TCP/IP Port used to connect to the LDAP Directory.
 
User Name
A user name to connect to the directory.
 
Password
The above user's password.
 
Base DN
The top level of the LDAP directory tree.