Instructions for upgrading Crossware Mail Signature to a new version

1. Download the new version
This is available from http://www.crossware.co.nz/cmsdownload

The installation executable needs to be run on a Windows desktop computer (not the server), that is running Lotus Notes.

2. The installation will lead you through the process, so click on Next until you see the following screen: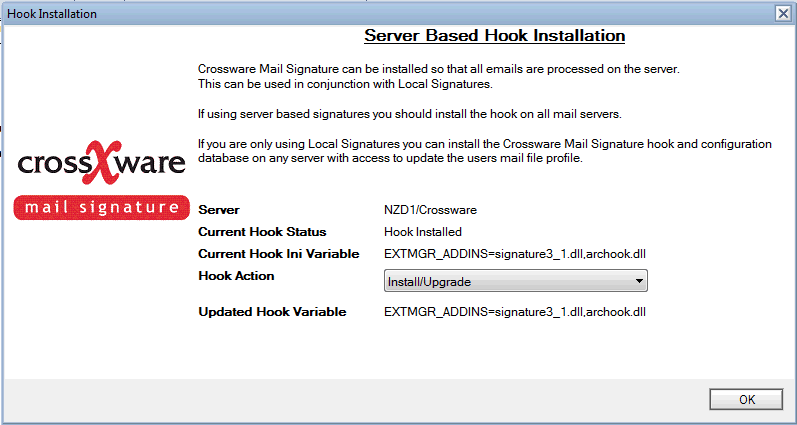 Click OK and you're finished!
 
Multiple Servers

To upgrade Crossware Mail Signature on more than one server, see Upgrading multiple servers.